You give the gift of strength and rehabilitation to your patients.
Share your gift of strength...
But, also on your own terms.
You give the gift of strength and rehabilitation to your patients.
Now it's your turn to look after yourself!
Explore the many opportunities we offer. Learn new techniques, utilize state-of-art equipment, or experience various methods to rehabilitate your patients for successful outcomes. Stronger, well rounded skills and methods cannot be obtained by doing the same things year after year. Further your career by gaining valuable experience that only the variety of Convergence Medical Travel can provide.
With over 100 years of combined experience, we are experts in providing customized care and placements that meet our travelers' professional goals, financial requirements and personal needs.
We make it easy!
Just pack your bags, we take care of the details.
The Convergence Medical Staffing network consists of thousands of facilities throughout the U.S. with numerous placement options. Stroll the lights of New York City during the holidays. Admire the palms of Florida in winter or go to Vermont during the fall. Maybe you prefer the soothing waves of the coast. Regardless of the setting, Medical Travel is always in season and Convergence Medical Staffing can take you there.
Two or more years of experience could qualify you to live your life your way.
Our Benefits Package Includes:
Pet Friendly Options
CEU Reimbursements
License Reimbursements
Lucrative Bonus Programs
Provided Housing or Stipends
Life Insurance & Dental Options
Health Insurance Day One of Assignment
Convergence Offers Total Peace Of Mind!
Recruiters Who Truly Work For You
Online Credentialing and Expiration Tracking
100 Years of Combined Experience in Medical Travel
24/7 Access to a Convergence Specialist 365 Days a Year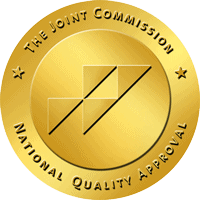 Testimonials
My recruiter is a terrific listener and has earned my trust by doing what she says she will do when she says she will do it.  To date, everything from Convergence and my recruiter has met my satisfaction 100%. How many travelers can say that?
I've work with the Leaders in Travel Nursing in the past. Took a hiatus from Travel Nursing for a while. When I did decide to go back to Travel Nursing a nurse colleague told me about Convergence and also said her Recruiter was the best. My recruiter is one of the better ones. She goes a long way to accommodate me and my preferences and for that I am deeply grateful.
This is one of the best travel companies I have ever worked for in the last 30 years. From Sunny Leone in the very beginning until my first assignment everything was made just as easy as possible the staff is very knowledgeable and accommodating. Since I've been on this travel assignment they are constantly in touch with me wanting to know if I need anything and I can tell they really care.
Christie McGee and Greg Allen are so supportive and honest. I have listened to other travelers talk and when I start talking they often ask for contact information. Super helpful, honest, up front, hides nothing, supportive beyond belief and the fact that I can reach them 24/7 says it all. I will never leave them.
I ran into a bit of trouble at a certain facility, and the staff and agency backed me and pulled me out when things got to the point where it needed to be done. Every person i have ever talked to at the agency has been both professional and friendly. I'd recommend them to any traveler.
I had an issue with my first travel assignment with this company. The company at all levels stood behind me and pulled my contract without hesitation. I felt very supported by the company and would readily refer them to other travelers for employment. My recruiter, Christie McGee, was ALWAYS easily accessible and attentive to any questions or issues. By far THE best travel company for which I have ever worked.
There is no pressure to go where they want you to go. I get to make my own decisions and they make certain that I have everything that I need while on assignment. They consistently check on my satisfaction and offers to do things to assist me. Pay is accurate and always on time. There is nothing I have to ask for. I give this company a 5-star rating!
"I love the staff. They are always willing to help out, gives assurances when needed and provides guidance when I'm perplexed. My recruiter, Dottie, gets a BIG 10 on a scale of 1-10. She has resolved issues for me, is upfront and highly responsive to my needs. If she doesn't know the answer, she gets it quick. She is just AMAZING! I highly recommend Convergence because the staff is awesome, gives you many choices with assignments and they stay in touch regularly to make sure that I have no needs." Pay is accurate and on time dependably.
I hear traveler complaints often regarding their travel company. When I hear of the dissatisfaction, it makes my decision to stay with Convergence a no brainer. For three years, I have had exceptional attention to detail, my recruiter is attentive and responds quickly and my pay is accurate and on time each and every week. My recruiter is a straight shooter and resolves my issues fairly and quickly. I am shown respect and appreciation on a consistent basis. They definitely do what they say. I highly recommend this company to anyone.
My recruiter is wonderful and handles everything for me. He goes above and beyond – as opposed to service issues I've had in the past with other firms. I feel like he works for me and gets me the best assignment for the most money.
Everyone at Convergence always takes my concerns seriously and they are always there to answer all of my questions. My recruiter works hard to make sure I get on assignments that are in my best interest and in the locations of my preference. Convergence also has the best bonuses and PTO programs for travelers!
You guys are awesome at keeping me updated on what I need and when I need it. Everything is always sent to me in sufficient time to get it done. A shout out to Christie for always having my back and placing me in assignments you know I will enjoy-well except Iowa in the dead of winter haha. I've truly enjoyed the past year of travel. What a great company to work through!!
My recruiter, Dottie, is the absolute best! She's helpful, has strong follow up skills and always available to me. She has gotten me two interviews in areas that I want to visit. Everyone at the company has been incredible. By far the best!!! I highly recommend.