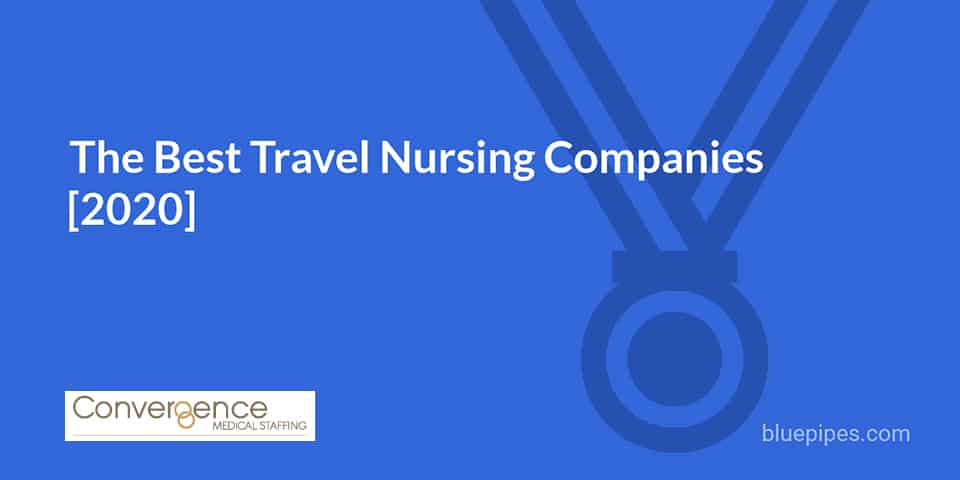 Convergence Named To BluePipes Top 20 of 2020!
I am excited to say that 2020 has brought us some good news, for a change!
Convergence Medical Staffing has been named to Blue Pipe's Top 20 Best Travel Nursing Companies for 2020!
This honor is especially important to us because the results are based on what our Travelers say about our performance. We work daily to exceed our travelers' expectations in delivering customized care based on their personal, professional, and financial needs.  Our staff – from credentialing and recruiting to payroll and benefits – has a personal mission to be available, reliable, and transparent in all engagements with our Travelers as well as with one another.
Be assured, there is always room for improvement.  But for now, thank you to our Travelers who thought enough about us to tell others, and thank you to our Staff for their delivery of services as promised.
To read more about the survey particulars click this link: https://blog.bluepipes.com/best-travel-nursing-companies-2020/
Be well,
Greg