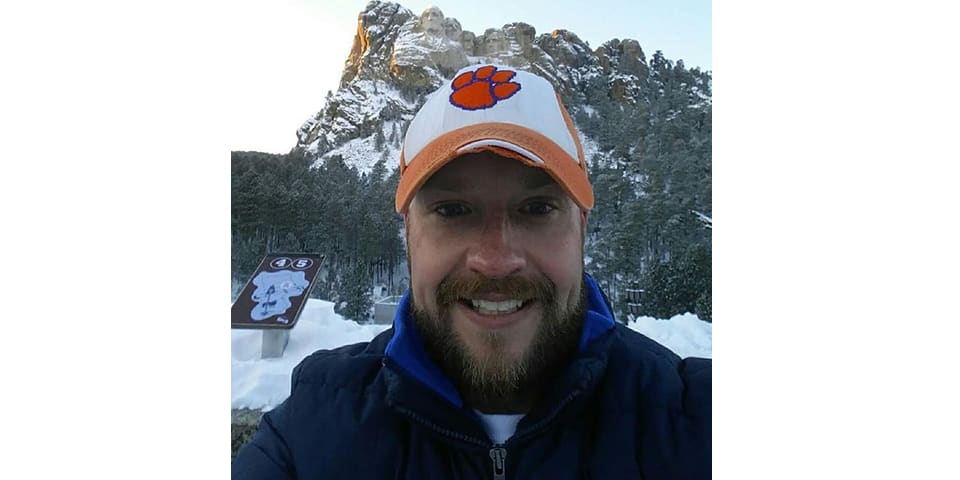 Featured Traveler: Josh M., ER RN
Actions Speak Louder than Words
Meet Josh M., ER RN, Convergence Medical Staffing Featured Traveler for the Month of February! Josh is a native of Asheville, N.C., worked in the ER for over six years, and has been a Travel Nurse for  about two years.
He chose travel nursing because " I love to travel and see the country".  He has traveled in North Carolina, Arizona, and Nevada and is currently on assignment in Rapid City, South Dakota. Josh continues, "Meeting new people from all walks of life is gratifying."
Josh apparently makes quite the impression on the folks he cares for. While driving in Texas last year, he stopped to eat and refuel his car. A gentleman approached him and asked if his name was "Josh"  from a particular city in North Carolina. Josh had worked an assignment in that town and suddenly recognized the man as the son of a former patient. The man continued to tell Josh what an impression he had made on the family of the patient and  to thank Josh for the care he had given his father. It made Josh's heart swell to know that someone remembered him for the work and care that he performed…even 2000 miles away from where they first met!
For Josh "actions speak louder than words".  When describing his relationship with Convergence he says, " The entire staff is accommodating and easily approachable.  I don't feel appreciated, I am continuously shown I'm appreciated."
He continues," Mo Fregia is by far the best recruiter I've ever worked with. He is here for me every time I need something 24/7- even if it's just a question. There is never any waiting and my needs are treated urgently."
Josh was referred to Convergence from another Travel Nurse.  (Thank you TJ!)  "Needless to say, she did not mislead me, and, I know she is still with the Company!  I would recommend Convergence hand down without hesitation to any nurse looking to travel, They truly make travel nursing easy for us. Is there another travel company other than Convergence?"
What is Josh's advise to travelers? " Be open minded and confident, NOT cocky.  Never let the real reason you became a nurse slip your mind." Most importantly, Josh states, " remember that you are not only representing yourself, your school of nursing, and Convergence Medical Staffing, you are also representing your profession – one of the most trusted professions in the world."
Josh concludes, "For as long as I travel, Convergence will be my biggest cheerleader, and I theirs."
Well Josh, truly, it's OUR privilege to work with YOU.