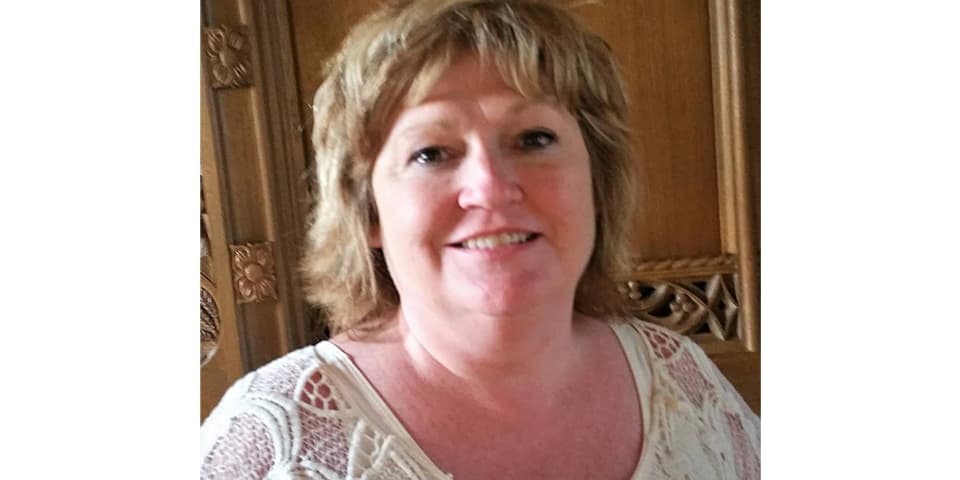 Featured Traveler: Cheryl H.
A Real Breath of Fresh Air
Our Featured Traveler for July is a Registered Respiratory Therapist – Meet Cheryl H! Cheryl has been practicing Respiratory Therapy for 37 years and LOVES her profession.  In fact, Cheryl claims that in those 37 years she has never not wanted to go into work.  She loves taking care of her patients like they were her family – and her family and her eleven grandchildren are the most important things in her life.  Patients are just a very close second!
Having survived stage four cancer, Cheryl says the experience opened her eyes to tossing her "self-imposed" limitations aside.  Being the care giver she she is, Cheryl uses this life lesson to give her a special connection to patients in similar circumstances.  Not surprisingly, she has found she can be their "star of hope" while they are under her care.
Well, Cheryl is certainly a "star" in our book.  With a year of traveling under her belt, it is no surprise that Cheryl likes her new phase of life.  "It's always a pleasure to learn new things after 37 years", states Cheryl.  Currently on assignment in North Carolina,  she says " the people are so nice to work with! Everyone pulls their weight and have the same work ethics as I do."
Her advise to travelers?  "Really take time to learn the facility's computer system well.  I have found that to be a consistent challenge for even the most experienced travelers." Cheryl's advise to newbies? "This experience is a great way to see the country, meet new people, and learn numerous ways to achieve a desired outcome. Traveling, may perhaps, be the best way to keep your career fresh and exciting!"
While traveling is exciting, it can also have potential bumps in the road. Cheryl laughs about one incident that happened while she was moving into her housing.  A stranger offered to help her move items from her car – to which she politely declined.  About that time another car pulled up and she witnessed an illegal transaction.  "Stunned, I was paranoid, but later confirmed that I was in a very good section of town, where a "one-off" occurred.   Convergence offered to move me, but I declined and decided to wait and see if anything else occurred. Nothing else has been negative, but I appreciate the the company was so responsive to my best interests.  That's why I recommend Convergence to everyone.  They demonstrate how much they actually care".
Cheryl continues: "My recruiter stays one step ahead of me and takes care of anything I need immediately. The staff is awesome, respectful, and are quick to respond to anything.  I intend on staying with Convergence because the employees are honest, attentive, and consistently go over and beyond my expectations."
As you can see, Cheryl is that proverbial, and very special, "breath of fresh air", and we are so happy she is sharing that with us!