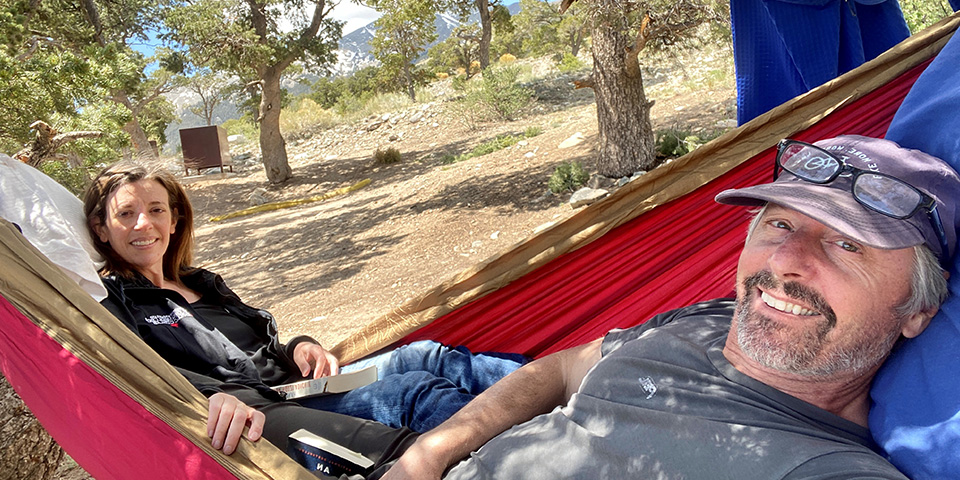 Featured Traveler: Elizabeth M., Cardiac Cath RN
A Travel Nurse Who Serves from her Heart
Meet Convergence Travel RN, Elizabeth M. who has spent her working life serving from her heart while providing cardiac support to those she cares for.
Elizabeth has spent most of her seven-plus years nursing career in Cardiovascular, ICU/Critical Care, Cardiac and the Electrophysiology Lab. Interestingly, nursing is a second career for Elizabeth; her first career spent in providing psychosocial-emotional support and preparation for children undergoing cardiac surgery.
Although I loved this job, I was looking to be challenged in a different way and tried several very different kinds of work. Realizing that I needed to be in a profession where I could be of help to others, I decided to pursue a Bachelor of Science in Nursing.

I was 35 years old! My first job as a Registered Nurse was in a Pediatric Care Unit where I spent 2 years. With a love of critical care but a need to recover from bedside nursing, I transitioned to nursing in a Cath/EP lab and spent 2.5 years in that specialty. It was one of the best experiences of my nursing career."
Elizabeth continues: "I wish I could have traveled sooner in my career, but so far everything has worked out. Traveling and experiencing different places to live and work, I believe, enhances one's mind. I also think travel nurses can be a good neutral presence for a unit. I encourage staff nurses to travel when they are ready. I am fortunate to have had other travelers encourage and support me along the way."
Why does Elizabeth stay with Convergence? "My Convergence recruiter, Christie, Meaghan in Credentialing and Tarrilyn in Payroll are amazing! They are super responsive, friendly, and make the whole process very smooth. Christie even spent an hour on the phone with me helping to navigate a contract that I realized wasn't going to work. Her willingness to spend that amount of time with me said a lot about her. "
Having traveled for over a year, Elizabeth plans to leverage her nursing experience into her next professional adventure – the CRNA program. Elizabeth will continue traveling with Convergence in Cath Lab contracts until she starts school in January of 2022.
It is no surprise that this Cardiac Cath Lab RN's "favorite system is the heart".  She continually shows her love of her patients and their care in every opportunity she has. And, Elizabeth, we have to say directly from our hearts, we LOVE having you as a Convergence Travel Nurse!