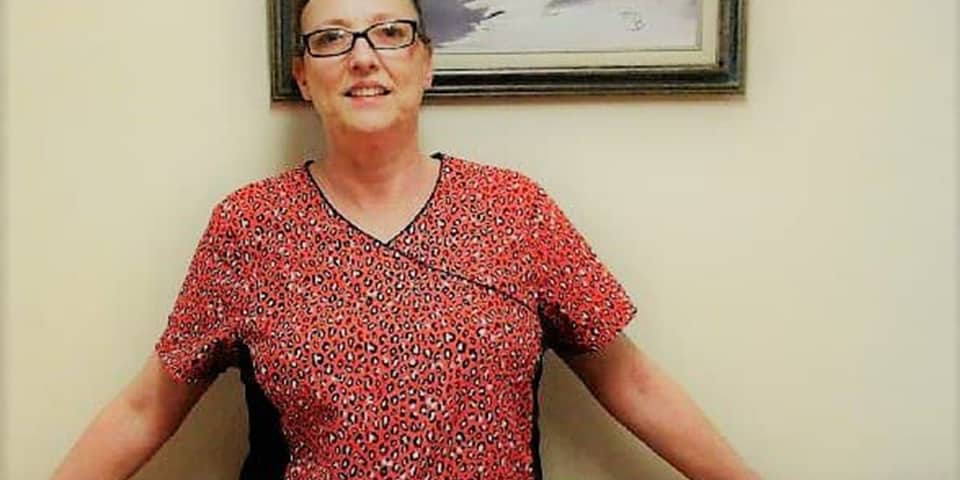 Featured Traveler: Ruby G., LPN
The New Unsinkable Molly Brown
Mark these words: "if anyone can make someone smile, it's Ruby G." This fun-loving LPN has the energy of a child, the spirit of angel, and one of the most positive outlooks we have ever encountered. Originally from South Point, Ohio (Go Buckeyes!) she now calls suburban Boston home – but is currently on assignment in Vermont. Ruby has been in healthcare for over 30 years and has practiced as an LPN for 20 years of those years specializing in Geriatrics. Of course, she loves what she does!
"Travel nursing allows me to see parts of the country that I would not have seen otherwise. I love meeting new people and making new friends.  Travel nurses are continuously challenged with sharpening their skills by learning different care tactics. That practice alone had made me a better nurse."
Some of Ruby's most memorable moments as a travel nurse involve getting smiles and laughter from her patients: "Being able to walk into a place, render an expected level of care and make patients happy is something not everyone can do.  My patients give me great pleasure – what a privilege to live what you love".
Her advise to new travelers? Prepare! "Know what you are getting into, understand that the higher expectation of a traveler's performance is the new norm.  Understand how you are getting paid and how to find your housing." She states that preparation is a strength of Convergence Medical Staffing.
The staff is very organized and each assignment runs like clockwork – smoothly and on a consistent basis. I am 100% supported on my assignments. My recruiter treats my requests urgently and takes me seriously. I have no worries regarding follow through and promises made – they are always met. The whole staff seems biased toward transparency and satisfaction.
To experienced travelers: "it's always a pleasure to work with other travelers. We understand each other and create our own support networks. It's the best source for a "shoulder to lean on" when you need someone who can identify first – hand."
Would she recommend Convergence to her colleagues? Yes! "These people know their business and are exceptional at what they do. EVERYONE is approachable – from the front desk to the ownership ( and he's my recruiter!) ; you don't get that every day."
We adore our Ruby – Convergence Medical's  modern day Molly Brown – "you simply cannot keep a good thing down!".  Congratulations on being our Featured Traveler for May!