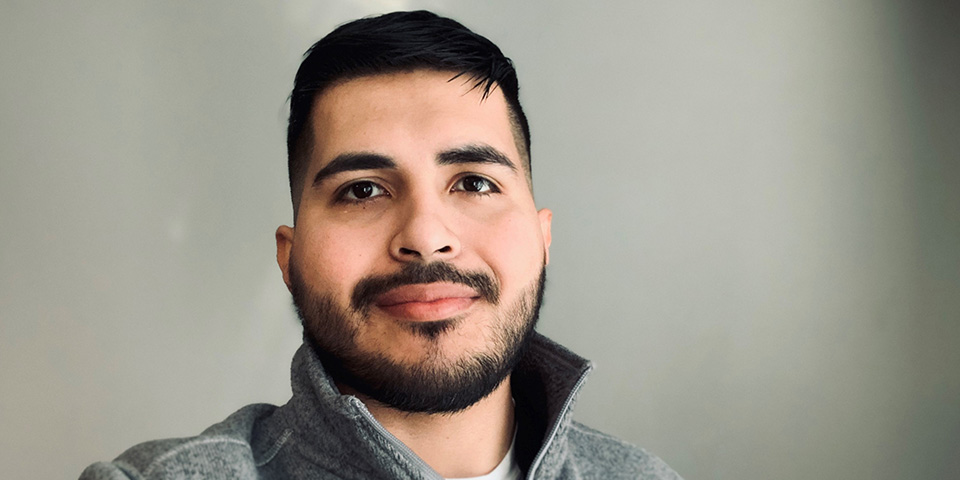 Featured Traveler: Rodrigo S., LPN
Caring Despite Adverse Times
Rodrigo S., LPN saw an opportunity where others saw adversity. Despite the chaos created by the COVID -19 virus, Rodrigo entered nursing 14 months ago with a purpose: "Nursing has a job outlook of endless opportunities – whether in a hospital or long-term bedside care. Also nursing offers a flexible schedule with great earning potential."
Having spent 5 of those 14 months as a travel nurse, Rodrigo is not only "hooked" but taking every opportunity to operationalize his purpose. In this short time, he has spent time in Long Term Care, Rehab, the Dementia Unit, and Acute Care.
"I've spent a majority of my childhood and adulthood in Texas. Traveling gave me the opportunity to meet new people, experience diverse practice environments, discover new places, and make more money all while learning how to adapt to or overcome challenges in my work field."
Rodrigo's favorite assignment so far was in Colorado at a Senior Care Center where his co-workers made him feel comfortable and welcome. The whole facility worked together to render exceptional patient care. And Rodrigo was able to experience Colorado's many trails and attractions during his days off.
I like being able to have a flexible schedule, being well compensated for my work, and having the opportunity to explore new places while meeting people along the way. I choose my assignments based on salary, housing availability, requirements and expectations of the job, and the state the assignment is based in.
Why does this travel nurse work with Convergence? "Convergence communicates quickly while also ensuring that my contract has the exact schedule, pay, and location I wanted initially. My recruiter, Terri, is excellent. Every issue or dilemma I've encountered, she has been transparent and extremely helpful. Convergence also makes you feel like part of a family by routinely checking to make sure you're fine."
Rodrigo advises other travelers to "make a commitment to yourself that you are travelling because you are genuinely interested in visiting new places and learning new care techniques. Being away from family and loved ones can be stressful because this job can be challenging.  Also, have a recruiter that is helpful, trustworthy, and communicates frequently."
His commitment to his job has paid off for Rodrigo not only monetarily, but emotionally too. Rodrigo shares his experience of caring for a badly injured child through rehab – not only rendering care but also advocating for proper medication and housing. The child's mother later reached out to Rodrigo to thank him.
"Hearing the patient's parents say I was the only thing thus far that brought a smile to their child's face made me realize what a vital part we pay in a patient's life; we can leave a mark in their lives."
Thank you, Rodrigo, for leaving your mark despite the adversity. We at Convergence are proud to assist you in achieving your purpose!